Pitch Your Story: Book Packagers
Hello! Do you all remember the conversations around Beast Quest about 10 years ago? This Guardian journalist put her feelings, that echoed the feelings of many parents at the time, into print: Does my child read too much Beast Quest? Why is he or she so in love with this series? Who is Adam Blade anyway?
Beast Quest, like many other series of its type, was created by a book packager and written by a number of different authors. Although seldom talked about, book packaging is a really important part of the children's book market. Instead of coming up with a concept for a book and then trying to sell it, the author writes a story given to them by the packager. It can be fun and educational because as Jasmine, founder of Storymix, explains below, you will get paid for writing while learning about how to put a gripping plot and story together. Enjoy!
INTERVIEW OF THE WEEK: Jasmine Richards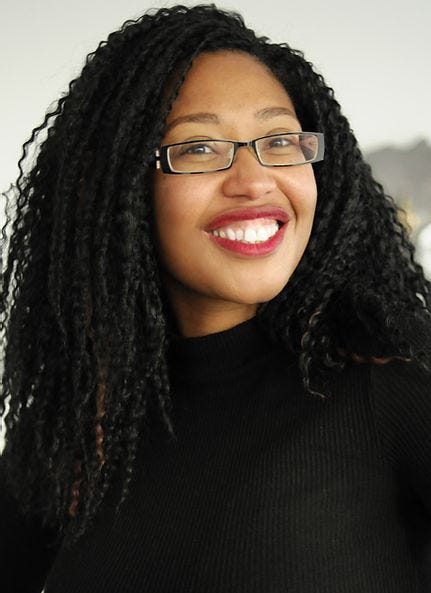 What kind of publishing business do you run?
We are called lots of different things. The main thing we are called is a packager but I don't love that word. It sounds so manufactured but a lot of love and care goes into what is actually produced. I really like 'book incubator', or you might say 'fiction production company', but in the UK companies like mine are known as packagers. I come up with a commercial and high-concept idea and then find a writer and/or an illustrator to bring the project to life. Packagers do a lot of younger fiction, so in that 5-7 or 7-9 space, but will also do middle grade and YA. 
Tell me about Storymix in particular. 
I set up Storymix because of my unique packager skills. I come from an IP [intellectual property] development background and my formative editorial years were at Working Partners. I then joined Oxford University Press to do more literary fiction but ended up heading their IP development list , which was called Creative Kitchen. When I was on my second maternity leave I was thinking a lot about the lack of diversity and inclusivity in publishing and I thought packaging could be a part of the answer. I'm trying to find the stories that haven't been told before and create a platform for talented writers and illustrators of colour.
Do you approach the publisher or do they come to you?
It's a bit of both and I must stress early days! Sometimes a publisher might come to me with a proposition and they want me to do the packaging - write the storyline, find the author and do the editing work - but the seed of the idea is theirs. More often, I will  have an idea and find the author or illustrator and then pitch the project to publishers. 
How do you work with writers and how does that compare to the traditional way of getting published?
I give writers a very detailed plot. The storyline is split into chapters and so the writer knows exactly what goes into each chapter. It's more like the TV model where a storyliner and writer work together collaboratively on a project. When I was at Working Partners, writers would really often say that they were getting paid to be on a writing course because it was great training for plotting and snappy dialogue. 
Let's talk about money. How does the payment for writers work?
To start, I will ask a writer for the first three chapters on a specific project  and pay for that sample. It's very important to me that writers are paid for their time. I also offer a profit share and split the royalties. I don't think any author should be working on a flat fee because we want writers to be able to make a living long term. At Storymix we split the royalties 25% to the author and 75% to us. That's a better deal than many other packagers out there. The other thing to say is that with series fiction your payment from PLR [public lending rights] can be very tasty! A long running series will be borrowed from libraries over and over again and so it is worth factoring that in. 
What storylines have you pitched that publishers are excited about?
Well my first project out the gate went to auction – which was pretty exciting. It sold to Macmillan and has lots of fairies and lots of fun. Super excited about it. My second project, which is all about family and magic, has strong interest also.  Currently, I'm  working on a fantasy adventure series that is in a similar space to Beast Quest but drawing on mythology from the black diaspora. Publishers I've pitched that idea to seem pretty keen.  I would love to do a horror project and have a cracking idea for 9-11 year olds which is right at the beginning of the development process. 
How has the industry changed in recent years?
There was definitely a point in packaging about 10 years ago with things like Rainbow Magic and Beast Quest, which were written by a stable of authors. But now publishing is more author led. People are looking for a more personal touch and so I try to work with authors who are up for doing some publicity or finding another angle that makes the books come alive and feel tangible for a young readership.  I am also incredibly passionate about getting inspirational creatives of colour into schools and talking about their craft. 
Interestingly, publishers are also doing a lot more packaging in-house because they want to secure world rights. 
Do you sell publishers world rights?
I'm going down that route for now. But if publishers have world rights I really want them to be exploited to the fullest. For example, explore markets/regions that have perhaps been undervalued before. For instance, I think a couple of my projects would sell really well to that extensive middle-class readership in Kenya or Nigeria. 
AGENT OF THE WEEK
Andlyn
Davinia Andrew-Lynch founded Andlyn to specialise in children's and YA fiction but now also represents authors of commercial fiction and non-fiction for adults.
"I'm currently on the look out for big, bold and fresh commercial adventure - epic worlds with accessible stories, particularly in middle grade," she says. "Also, horror in the 'Goosebumps' vein - it's always fun to have a good scare!"
OPPORTUNITIES
Storymix
As you may have guessed from the interview above Jasmine is always on the hunt for good writers. She says: "Storymix is always looking for talented writers and illustrators of colour. It doesn't matter if they are published, unpublished, self-published, agented or unagented – they should get in touch!  Visit the Storymix website and fill out the writers and illustrator's information form."
Firefly Press
At the end of the month Wales-based Firefly, which publishes the fantastic Catherine Fisher, amongst other authors, is having an open submissions weekend. Diverse and LGBTQ+ authors, as well as authors with a disability, can submit their manuscript on 30th August, and anyone can submit on 31st. Firefly are looking for books for younger readers (6-9), middle-grade (9-12) and YA. More information here.
Karen Ball/Speckled Pen
Karen Ball has years of experience in book packaging and now runs her own editorial consultancy, helping publishers create both commercial and literary works. Agent Zaiba Investigates was a recent project. She is also head of UK sales at Working Partners, which is looking for under-represented authors and illustrators. To hire Karen or speak to her about Working Partners email info@speckledpen.com.
RECOMMENDED READING
This blog by Moira Butterfield is a great guide to what exactly a book packager does and what you, as a creative, should be aware of if you sign up to work for one.
Jasmine's point about PLR above made me check the reports about which books are most borrowed from libraries. 'Daisy Meadows', author of the Rainbow Magic series, was the most borrowed children's author in 2018/19, as reported by The Bookseller in May. If you enjoy digging around in data (which can often be fun, honest) you can have a look at PLR stats on the British Library website.
This one is more of a recommended listening. The Worried Writer has an interview with Michael Ford, who writes under the name M. J. Ford and has written and edited books for Working Partners. There is a bit of a long introduction before the interview kicks in.